Pure Imagination is hosting a Potter-thon this month!! You are welcome to sign up and join us in reading (or in my case, rereading) the whole series!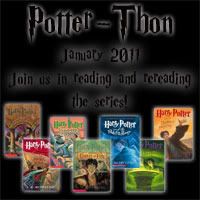 Click on the button to sign up.
I am reading another book for review, and I am going to be on vacation for 2 weeks, so I won't be reading the series until the 2nd half of the month. I'll be sure to post when I start!